Natural Stone Jewelry defined by Mother Nature Highlighted by WildStoneCreations
Discover unique elegance with hand crafted natural stone jewelry made in Reno, NV.  Sparkle in the spotlight and make every eye follow your every move with our handcrafted natural stone jewelry.
Wild Stone Creations features unique and distinct natural gemstones that reflect the power, passion, and diversity that is Mother Nature.
Natural Stone Jewelry to Highlight Your Natural Beauty
No two handcrafted natural stone jewelry pieces are ever the same. Whether it is natural stone rings, natural stone necklaces, natural stone earrings, or natural stone pendants, each piece is a rare find produced by Mother Earth especially for you.
Accessorize any night out with a perfect combination of natural and elegant. All our handcrafted natural stone jewelry is augmented by exclusive metal designs produced by the artisans of Wild Stone Creations.
Wild Stone Creations Offers Custom Natural Jewelry and Raw Gemstone Jewelry
The real beauty of natural stone jewelry is that there is a gemstone for everyone. The shapes, sizes, and designs, can be modified to create something as unique as you. If you don't see a piece that you like Contact Us with a design and raw gemstone jewelry idea and we will work with you to polish your idea to a natural shine.
We sell Natural stone jewelry gemstones collected and polished by us.
Many of the gemstones offered by Wild Stone Creations are collected from the foothills of North Carolina, or the Sierra Nevada mountain range. We collect, clean, polish, and set these stones to let their natural beauty unfold. Other raw beads or ram gemstones, were picked up right here in Reno at either Crystal Cove or Stone Age Quarry.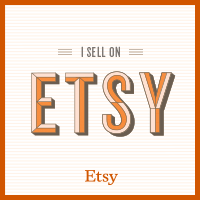 Browse our etsy shop anytime – day or night
Follow us on instagram, twitter, pinterest & facebook to keep up on my latest projects!
Each handcrafted natural stone jewelry piece tells its own story. All you have to do is listen.
Browse our etsy shop anytime – day or night!