WildStoneCreations: Natural Beauty to Empower Women
WildStoneCreations was founded to empower women's natural beauty with some of Mother Nature's own. Hi! My name is Joyanna. I am the founder and artisan of WildStoneCreations.  I have a deep love of the natural gemstones, raw gemstones, and rocks that lay beneath our feet. I am fortunate enough to express my love for these fine specimens by showcasing them in beautiful wire wraps and unique sterling silver settings. Check out my store to find a piece that reflects you.
Express Your Inner Royal With Distinct Styles by Joyanna
My life-long passion to discover unique and exquisite gemstones and rocks is now ready to be worn on your finger, ears, or around your neck. Ever since I was a kid, I've enjoyed hunting for sparkly treasures in my backyard and discovering new ways to display them. My backyard garden is accented by large Pennsylvania country rocks and the French drain that runs through my backyard is dotted with palm sized chunks of Nevada rose quartz. Each rock I've discovered holds a special story that I'd like to share. Whether I'm landscaping my garden or designing a unique rock jewelry piece, I take the time to highlight what makes each gemstone, or rock, unique.
WildStoneCreations: Distinct Natural Stone Jewelry
I fell in love with natural stone jewelry making over nine years ago when I mined a 2.5-carat garnet from the red clay of Mason Mine, NC. To the untrained eye, it was a giant gray lump, but even my amateur rock hunter knew what I was holding. When I held it to the light just right the deep reddish-brown hues of promise shown through. I had the stone faceted and set. Once this natural gemstone jewelry was on my finger, I knew I wanted to make natural stone rings, natural stone earrings, natural stone necklaces, and natural stone pendants myself.
Showcase Mother Nature's Beauty With Designs from WildStoneCreations
I currently make natural stone jewelry incorporating wire, chains or cords. Each natural stone jewelry piece is designed to display the stones full brilliance while not compromising its natural shape, shine or luster. From cleaning, polishing, drilling, and designing – I enjoy putting all the positive energies into each crafted handmade natural jewelry piece.
I also love the challenge of growing my skills and designing custom pieces to call your very own, all you have to do is message me directly, or email me, wildstonecreations2017@gmail.com.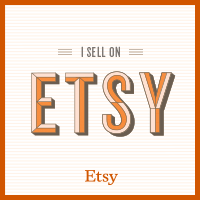 Browse our Etsy shop anytime – day or night!
Follow us on Instagram, Twitter, Pinterest & facebook to keep up on the latest natural stone jewelry projects!
Discover a treasure or two to call your own today! Fine Natural Stone Jewelry Awaits!
CLICK HERE to Contact Us and Make One Your Own!
.