Natural Stone Earrings Create A Unique Look
Whether you are going out with your husband for the night or attending the social event of the season natural stone earrings can match any outfit your closet has to offer.
WildStoneCreations offers a wide variety of earring studs, threader earrings, and dangles with gemstones from every color of the rainbow. Match them with our natural stone necklaces, natural stone pendants, or natural stone rings for a finished look that shines.
Natural Stone Earrings: Dare Everyone To Look Away
In the future, you will have to be careful which events you wear these natural stone earrings. Out shining the event's star is a breeze with this beautiful raw gemstone jewelry from Wild Stone Creations.
Earrings are the most admired piece of natural stone jewelry anyone can wear. They garner everyone's attention no matter what the occasion.
WildStoneCreations has made grabbing people's attention even easier by brilliantly capturing the natural luster and shine of ruby, emerald, moon stone, amethyst, and sapphire showcasing them in unique settings.
Custom Made Natural Stone Earrings
Do you have the perfect design in mind? Bring your artistry to life by working one on one with our artisan to design and create it. We are happy to custom make dangles, threaders, or studs rock jewelry with any of the gemstones we have available. Choose from rose gold, gold, sterling silver, and silver to create a one of a kind piece of raw gemstone jewelry just like you.
Natural Stone Earrings Make a Unique Birthday Gift
The love you have your friends and family is a special and unique gift. Natural gemstone jewelry is the perfect expression of this unique and one of a kind feeling.
You will not be able to find the same jewelry here that you can find elsewhere. We painstakingly preserve the individuality of each gemstone before turning into rock jewelry. We ensure individual brilliance by letting Mother Nature guide our jewelry making process.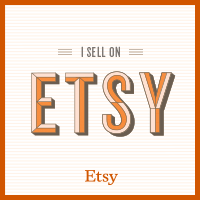 Browse our Etsy shop anytime – day or night!
Follow us on Instagram, Twitter, Pinterest & facebook to keep up on the latest natural stone jewelry projects!
Each handcrafted natural stone tells its own story. All you have to do is listen.
CLICK HERE to Contact Us Online and Make One Your Own!