Natural Stone Necklaces Are Unique for Any Occasion
Natural Stone Necklaces are attention-grabbing and the most versatile pieces of natural gemstone jewelry. Empower yourself and express your identity with one of a kind natural stone necklaces and natural stone pendants.
They are the perfect accessory for a night on the town, a classy dinner, or wearing to work. WildStoneCreations has harnessed the brilliance of multiple raw gemstones to include ruby, emerald, sapphire, moonstone, opal, and amethyst. Each piece is artfully crafted to highlight the individuality of each stone.
Our Natural Stone Necklaces are Customizable
We want you to fall in love with your natural stone jewelry. It needs to fit right, feel right, and look right. That is why we offer customizable options to include chain length and chain type.
We offer rose gold, polished gold, and patina metals to enhance our natural gemstone jewelry. Not all of our pieces can be customized, but reach out during your purchase and we can let you if we are able to accommodate your request.
Natural Stone Necklaces Make the Perfect Unique Gift
Women and Men of all ages enjoy the beauty and luster of natural stone necklaces. The unique brilliance is sure to turn heads, and garner attention, no matter who is wearing it.
Pair these beautiful gifts with one of our natural stone rings or natural stone earrings for a truly memorable birthday or Christmas. Show the people in your life just how special they are by giving them a one of a kind raw gemstone jewelry gift.
The artisan at Wild Stone Creations is happy to work with you to design the perfect Natural stone Necklace. You can choose from a variety of semi-precious gemstones and beautiful natural stones. Pair them with your favorite wire wrap, or sterling silver, design and create your own one of a kind piece.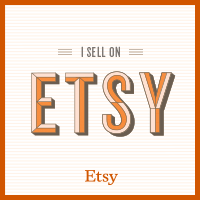 Browse our Etsy shop anytime – day or night!
Follow us on Instagram, Twitter, Pinterest & facebook to keep up on the latest natural stone jewelry projects!
Each handcrafted natural stone tells its own story. All you have to do is listen.
CLICK HERE to Contact Us Online to Begin Telling Your Own Story