Natural Stone Rings are Natural Jewelry for Natural Women
Natural stone rings are some of the most beautiful expressions of individuality you can place on your fingers.
WildStoneCreations has captured the brilliance of raw gemstones like amethyst, ruby, sapphire, opal, and emerald. All of our natural stone jewelry pieces are one of a kind.
Mother Nature made sure to create unique patterns and we make sure that they are placed front and center.Some of our pieces may be similar, but like snowflakes, no two natural stone rings will ever be exactly alike.
Natural Stone Rings Can Be Customized For Any Finger or Toe
WildStoneCreations showcases these beautiful and significant raw gemstones by offering a variety of hand wrapped and sterling silver natural stone rings. We can make knuckle rings, finger rings, toe rings, and midi rings.
Our natural stone sterling silver rings are one of a kind designs that come in a variety of styles and settings while they accent our rock jewelry.
This Raw Gemstone Jewelry is a Gift for Any Occasion
Natural stone rings are the perfect holiday, or birthday gift for friends and family. Not only are they beautiful and exquisite gemstones, but it also is a clear reflection of how you feel about them.
Pair these rings with our natural stone necklaces, natural stone pendants, and natural stone rings for a greater effect. Natural stones rings are a symbol of multiple areas of life to include spirituality, wisdom, sobriety, and security. Remind the people in your life how much they mean to you by giving them a handcrafted natural stone ring.
Don't See The Natural Stone Ring Your Looking For?
Your imagination is the limit when it comes to designing and displaying raw gemstones with our wire wrap designs. Our designer can work hand in hand with you to bring your art to fruition.
You can pick from several loose raw gemstones and various setting designs to create the perfect natural gemstone jewelry look for any occasion.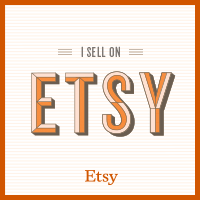 Browse our Etsy shop anytime – day or night!
Follow us on Instagram, Twitter, Pinterest & facebook to keep up on the latest natural stone jewelry projects!
Each handcrafted natural stone tells its own story. All you have to do is listen.
CLICK HERE to Contact Us Online and Begin Telling Your Own Story